Gifting our donations of face coverings to patients
Following our announcement that we were gratefully accepting donations of Fabric Face Coverings from volunteer Mask Makers, we have now had over 2000 masks donated to us to distribute to outpatient clinics across our hospitals.
We set up this initiative to help protect those more vulnerable in the community, help reduce the rate of infection in Worcestershire, and to reduce the amount of single-use masks in circulation.
Over the past month, our volunteers have been busy packaging the face coverings in clear plastic bags along with washing and care guidance ready for distribution to our outpatient clinics.
On 20 July we began distributing the face coverings to outpatient clinics and so far, we have gifted more than 800 to 16 different clinics throughout our hospitals.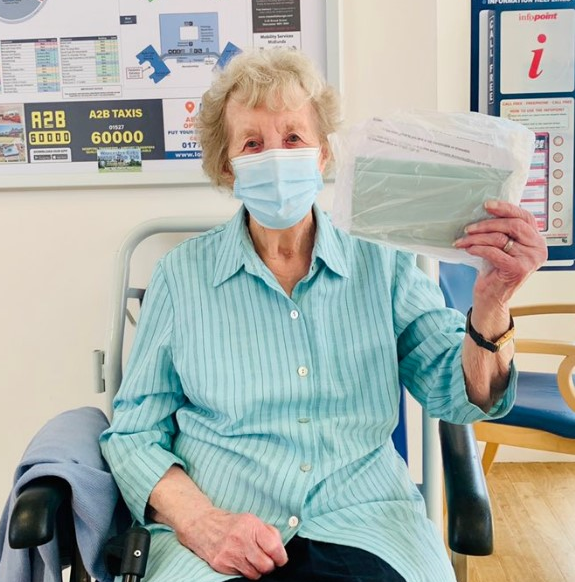 We have had a great deal of positive feedback from this initiative from patients and staff alike. After receiving their face covering, one patient said: "I was so worried that I wouldn't be able to get a mask made for Friday [24 July, when they became mandatory in shops], but now I will be able to visit the supermarket safely."
Another said: "I came into hospital on public transport and I didn't have a mask so I had to use a scarf to cover my face. So I'm extremely grateful for this as I can now protect myself better when visiting."
We have been amazed by the support of the local community throughout the Covid-19 Pandemic, and would be love to continue to receive donations from any volunteer Mask Makers.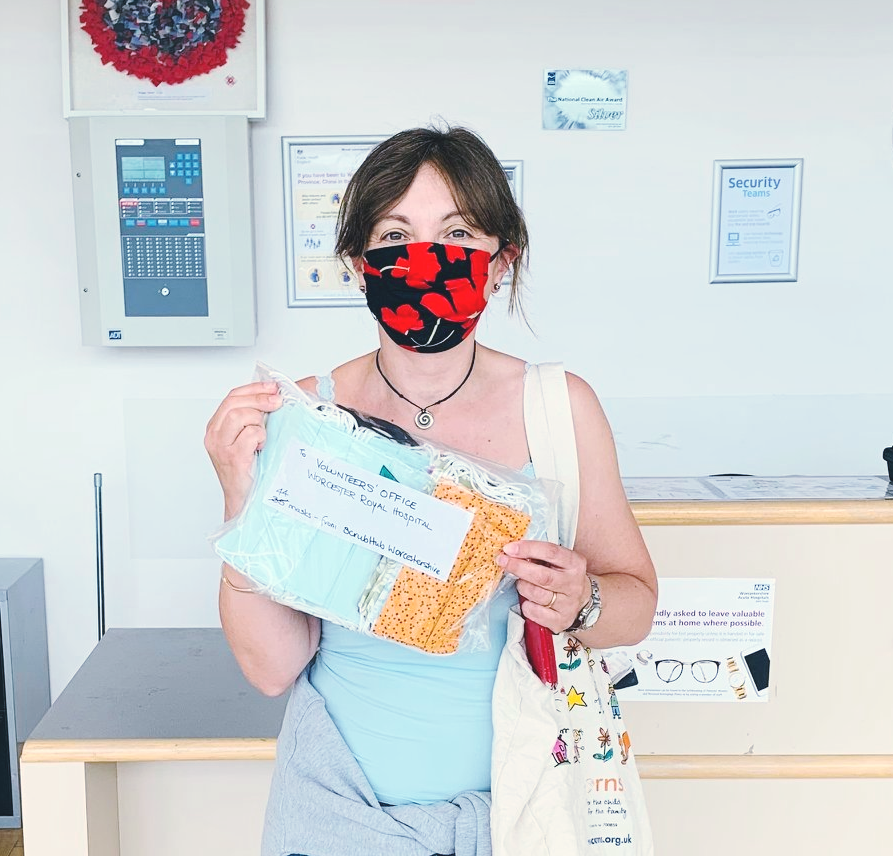 A particular thank you goes to the "For the love of Scrubs" Group, who have played a large part in our initiative and have single handily contributed over 1000 donations. Another group named "Scrub hub" have also been busy sewing to help protect the community. And we must also thank all of our wonderful independent volunteers who have selflessly spent their time making these face coverings.
If you are interested in joining our team of Mask Makers and contributing to this initiative to help keep the community safe. We ask for a minimum of Double-ply masks to be made for our outpatients. You can find further information here: https://www.worcsacute.nhs.uk/news-and-media/945-mask-donations
Our main drop off location is for Mask Donations Is at the Volunteers Office at Worcestershire Royal Hospital just off the main entrance between 08:00am and 16:00pm Monday to Friday. But if you are interested in dropping off at the Alexandra Hospital or Kidderminster Hospital or cannot make it to the hospital and would like to arrange a collection from your house; please email us for further information on: This email address is being protected from spambots. You need JavaScript enabled to view it. .
If you have any additional queries or questions or simply have a donation of masks if you contact the volunteer's office on: 01905 733 159 or email This email address is being protected from spambots. You need JavaScript enabled to view it..